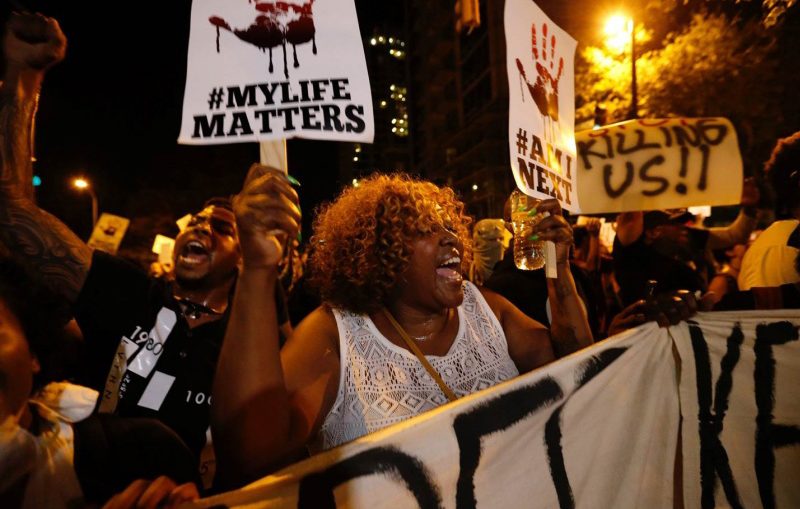 Produced for Rising Up with Sonali.
Authorities in Charlotte, North Carolina, have just released portions of video from dashcam and bodycam footage of the fatal police killing of Keith Lamont Scott. Critics are demanding the police release all available footage. The video shows Scott stepping backwards with his arms by his side when he is fired upon by police. Police yelled "Drop the gun," while Scott maintained he was unarmed. The video does not show the presence of a gun. Police have justified the shooting as legitimate.
Scott's killing in Charlotte inspired a major public rebellion last week that lasted days and continues today. Police lifted a curfew on Sunday night. A protester named Justin Carr was killed last week and while rumors swirled around police responsibility for his death, officer announced that another man in custody named Raquan Borum has confessed to Carr's killing.