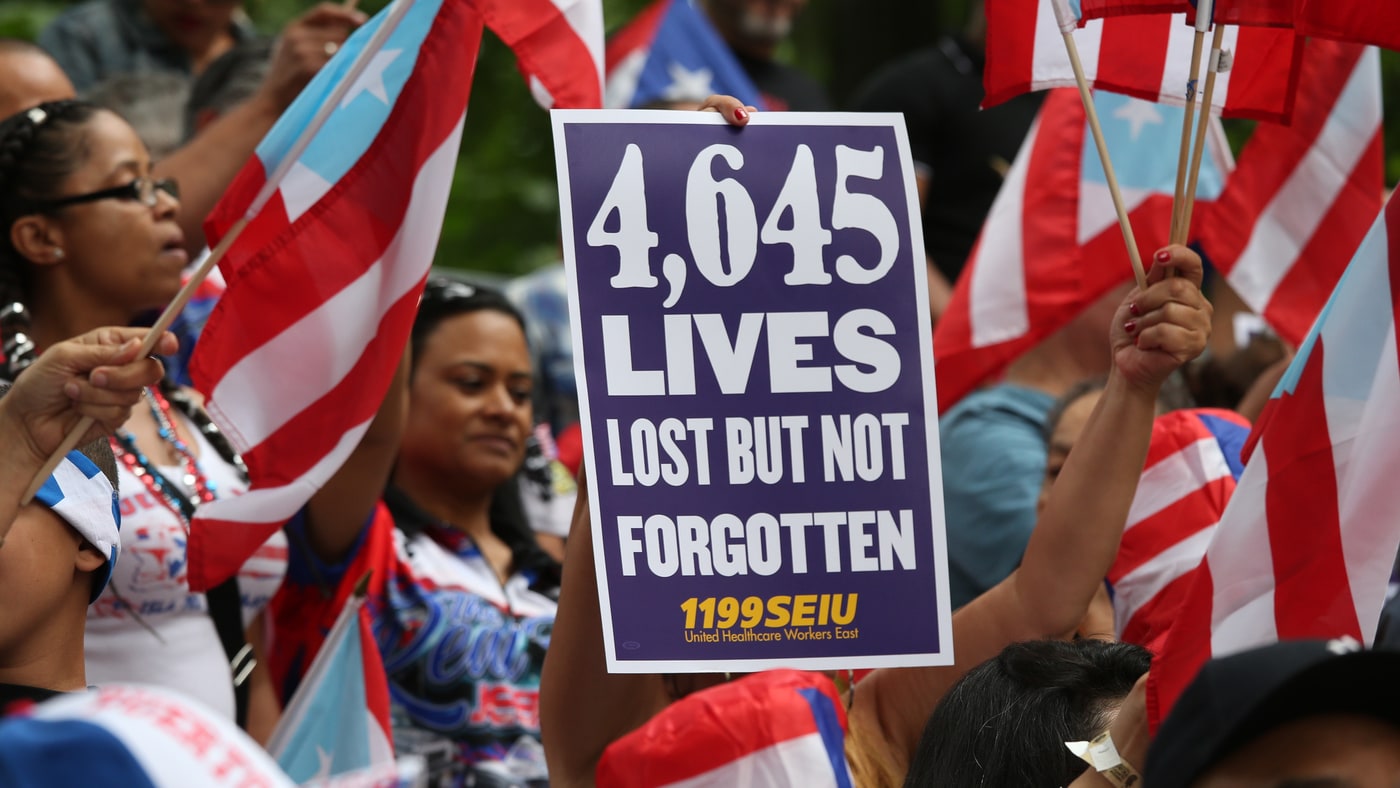 Rosa Clemente opens up about her difficult decision that was sparked by the newly-revealed Hurricane Maria casualties.
By Tessa Stuart
On Sunday, throngs of people lined Sixth Avenue in Manhattan for the 61st annual National Puerto Rican Day Parade. Rosa Clemente wasn't one of them. "I made a choice this year. I couldn't march," the Bronx-born Boricua activist and former Green Party candidate for vice president tells Rolling Stone. "I really think this should have been a day of mourning."
Clemente, who is 46, has attended the parade almost every year of her life, and marched in it twice. Parade day, Clemente says, is typically the day of the year that she is "the most proud and happy to be a Puerto Rican – and everyone else who is not Puerto Rican is respecting that."
Clemente is a longtime organizer in the community and advocate for Puerto Rican causes. Last year, she marched alongside the members of Defend Puerto Rico, in the past she's marched to raise awareness about the U.S. Navy's activities in Vieques. She knew lots of fellow activists who saw the parade as an opportunity to draw more attention to the under-covered tragedy in Puerto Rico, and while she supports their efforts, Clemente says, "I just couldn't do it."
She made the decision to protest the parade two weeks ago, when the New England Journal of Medicine published a Harvard study estimating that the U.S. government had dramatically undercounted the number of people who died on the island as a result of Hurricane Maria. The study estimated that 4,645 Puerto Ricans lost their lives because of the hurricane – 4,581 more than the official government estimate of 64 deaths. The number is only slightly less than the total deaths of 9/11 and Hurricane Katrina combined.
The study confirmed fears Clemente had harbored since three weeks after the hurricane, when she traveled to Puerto Rico with other activists to film the aftermath of the storm and recovery effort. She became convinced after spending 10 days interviewing island residents that the death toll was much higher than what was being reported. "I believe what the people of Puerto Rico were telling me," she says. "They saw it, they know what's happening."
The revised tally was published the same week ABC canceled Roseanne after its namesake star tweeted that if "muslim brotherhood & planet of the apes had a baby" the result would be former Obama advisor Valerie Jarrett. The major television networks – NBC, MSNBC, CNN and Fox News – devoted eight-and-a-half-hours to the fallout from Barr's tweet and just 32 minutes to the Harvard study, according to a count by Media Matters. The reaction, galling as Clemente found it, didn't exactly shock her.