Watch the video on Rising Up with Sonali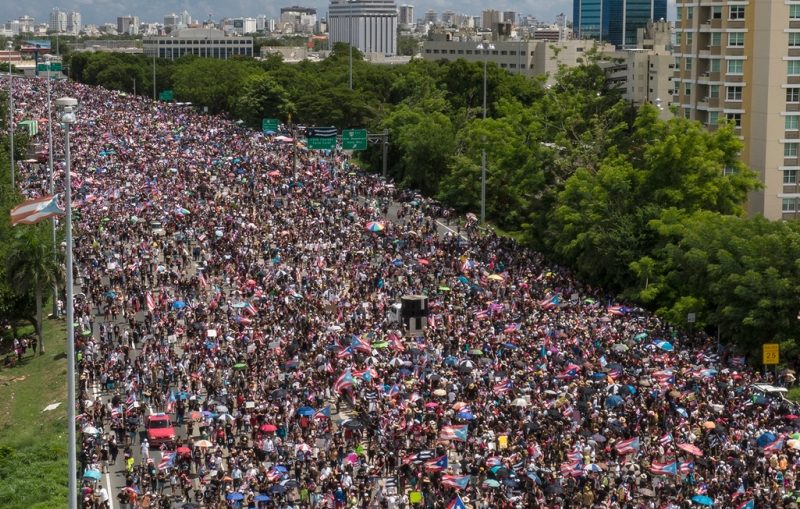 FEATURING ROSA CLEMENTE – Mass protests continued in Puerto Rico on Monday, a day after embattled Governor Ricardo Rosselló pledged to not run for reelection. But about half a million of the island's residents poured into the clogged streets of San Juan in what many considered the largest protests in history. The movement has adopted a rallying cry of "Ricky Renuncia" demanding Rosselló's resignation.
Although Rosselló was becoming increasingly unpopular over charges of corruption and more, it was the recent publication of 800 pages of secret messages exchanged between him and his aides after Hurricane Maria that pushed Puerto Ricans over the edge. The messages espoused misogynist and homophobic sentiment and expressed violence toward prominent people as well as ordinary residents.