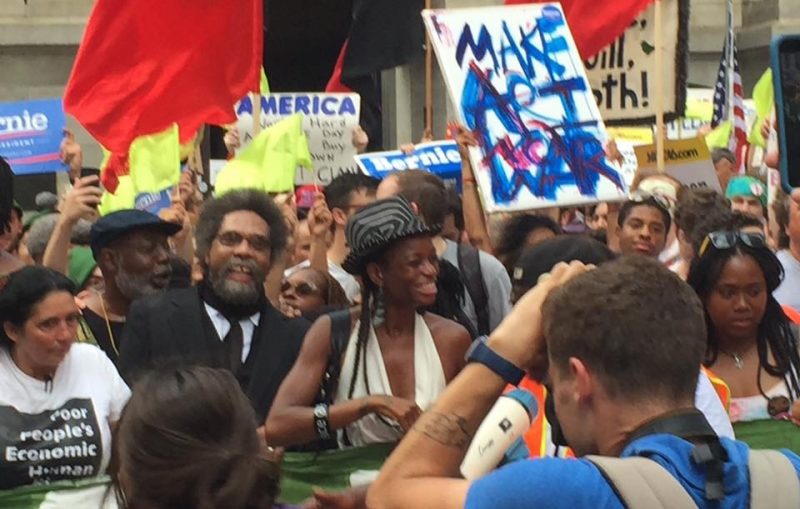 Produced for Rising Up with Sonali.
On Monday July 25, 2016, Rising Up host Sonali Kolhatkar reported from the March for our Lives, organized by the Poor People's Economic Human Rights Campaign. The march took place in Philadelphia in front of the City Hall, to coincide with the first day of the Democratic National Convention.
The report features a speech by Truthdig's Chris Hedges, as well as interviews with protesters, journalist and academic Chenjerai Kumanyika, Indigenous climate justice activist Xiuhtezcatl Tonatiuh, and former Green Party Vice Presidential candidate Rosa Clemente.