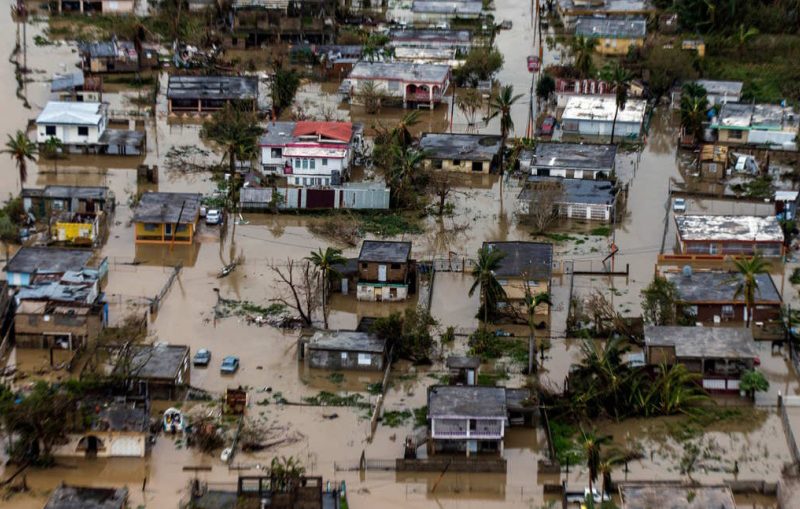 Produced for Rising Up with Sonali.
Donald Trump has announced he will head to Puerto Rico next Tuesday to survey the devastation from Hurricane Maria. The storm was the worst to hit the island in nearly 90 years and has left behind huge areas with no running water, electricity or cell phone service. Reports are emerging that Puerto Rico is on the brink of a humanitarian catastrophe.
Trump had been silent on the hurricane damage suffered by Puerto Rico until pressure on his administration forced him to make a statement. He spoke about what a great job his administration is apparently doing after tweeting about what the Puerto Rican economy owed Wall Street.
Puerto Rico was already on the brink of economic collapse before the storm hit. Compared to the impacts of Hurricanes Harvey and Irma, the damage from Maria has received relatively little media or government attention.