"He was slaughtered, and I want to know why.
Carol Gray, the mother of 16-year-old Kimani Gray, tearfully addressed reporters last week following the shooting death of her son at the hands of two NYPD officers. Kimani's killing is not just a case of police brutality, it is yet another example of the ongoing human rights violations against mostly Black and Latino/a young people in New York and cities across the country. The NYPD officers who shot Gray—Sergeant Mourad Mourad and Officer Jovanile Cordova, two men of color—are perpetrators of this state violence. They have both been involved in a total of five separate cases for civil rights violations, including stop-and-frisks, that the city choose to settle out of court. Their actions have cost the city $215,000 to date.
Kimani was shot at 11 times. Seven bullets tore through his body, including three that hit him in his back. The police claim that they saw him adjusting his waistband, from which he retrieved a gun and then pointed at them. This begs the question of just how he was shot in the back. Although Mayor Michael Bloomberg, Police Commissioner Ray Kelly, other members of the NYPD top brass and mainstream media outlets want to frame Kimani as a gun-toting member of the Bloods street organization, communities of color all too well know that smearing the victim tactic is an effective tool for desensitizing the public at large and detracting from the fact that a crime was committed by the police.
Last year, the Malcolm X Grassroots Movement released "Every 36 Hours," a report that documented the extrajudicial killing of 120 Black men and women throughout the United States in the first six months of 2012. The report examines the nationwide phenomenon of this increasing militarized state violence. When the next version is released, Kimani Gray's name will be added to the list of people killed for seemingly no reason but being Black in the wrong place at the wrong time.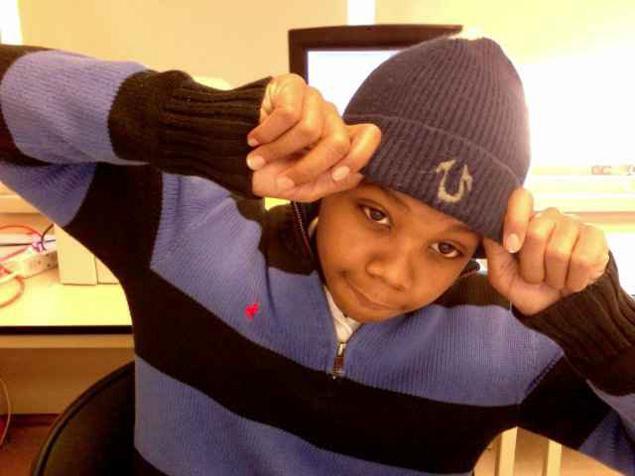 Flatbush, Brooklyn, is a predominately Caribbean community and it is no stranger to police harassment and brutality. As the neighborhood reflects on the loss of another promising young person, Kimani's principal released a letter that spoke to the bright future he imagined for his student: "We believed in his potential from day one. He traveled for over an hour each day from East Flatbush to Midtown West (in Manhattan). The year and a half we had with Kimani allowed us to get know his best self," stated Matthew Willoughby of the Urban Assembly School of Design and Construction.
Day after day, our political leaders remind us of human rights violations happening all across the world, yet they often fail to recognize and stand up against the violations happening in their own backyards. In communities of color, young people feel under siege. Kimani's murder and the resistance displayed by young people in response must be taken as a continued call to action. We must ask ourselves: why are we allowing this to happen? Where have we failed in organizing a long-term movement?
Omowale Adewale, a father and community organizer from Brooklyn has a radical solution: "The only negotiation I want conducted on my behalf with the police is withdrawal of their paramilitary troops from my community, which includes community affairs, helicopters, police horses, barricades," he says, likening the need for police to turn over control of our communities to that of the US Military's efforts in withdrawing from Iraq. His words echo the sentiment running through Flatbush in this traumatic moment.
The truth is that the police murder Black and Latino people because they know they can. They know that they will be believed and supported by their superiors, that their right to menace our communities will be defended tooth and nail. When young people realize this, can we be surprised by their choice to rebel? As you can see from these pictures, the youth in Brooklyn have hit the streets to let the police know just how they feel; unsurprisingly, a number of them have been subjected to brutality as a result.
In the wake of Kimani's killing, Vicente Alba-Panama, long-time community organizer and Young Lords Party member, stated "Murder and violence by law enforcement is a nationwide epidemic with historical roots in the genocide of the indigenous, [the] slavery of Africans and the exploitation of poor and working folk… let's make a revolution if we really want to put an end to this."
How many Kimanis must there be before we actually make that happen?
This post was written for Ebony Magazine.